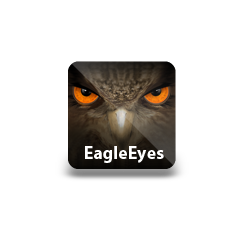 Remote Surveillance :
EagleEyes
The EagleEyes software will fulfill all your remote surveillance desire through simple touch control on the phone screen. No matter where you are and what time it is, as long as your iPhone/ iPad/ Android phone is able to be connected to the internet, you are able to directly access AVTECH's products.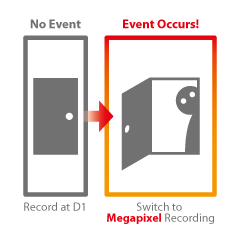 Smart Event Recording
Working with ETS IP cameras, AVTECH NVR can be switched to high resolution recording in a second after alarm triggered, which is a more accurate way to identify events. Smart event recording helps minimize the file size effectively on the NVR site while keeping high quality evidence as well.