---
CMS PRO New UI Design
The UI is optimized to offer more intuitive and user-friendly user experience than the previous version. You will feel a great improvement on operation fluency, for example, when you want to add a device, customize the display layout or open the live view in Emap.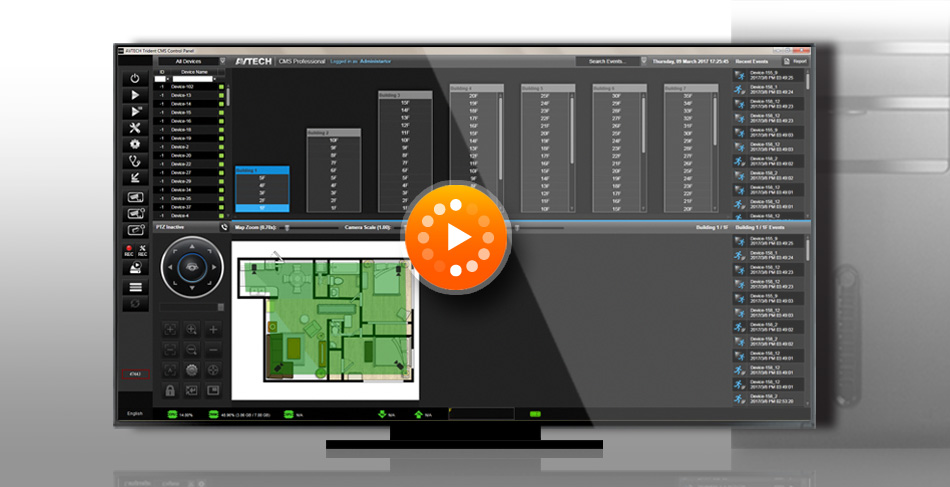 ---
Quick Record Setting on CMS PRO / PLUS
You can select multiple devices to configure their record setting all together, largely saving your time to configure one by one. You can also choose multiple devices as a group and assign where to save the video footage taken by the devices.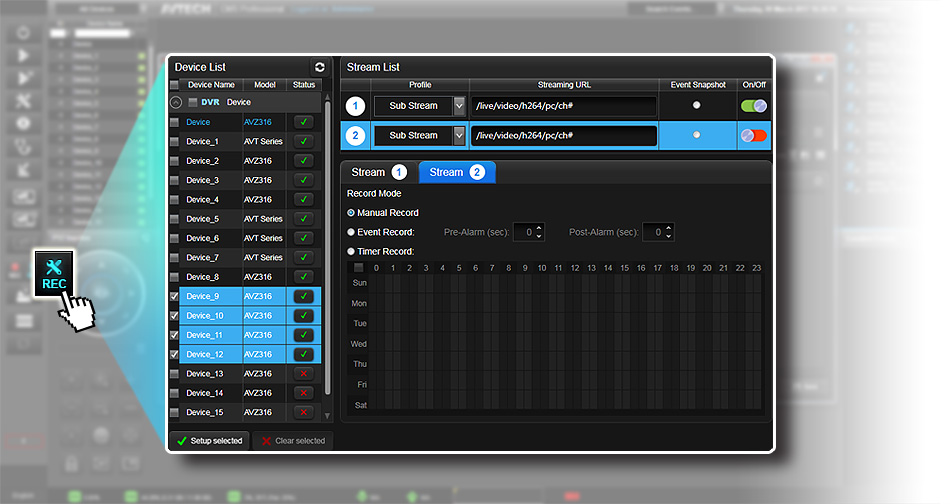 Pull Record List from CMS PLUS
When you need to look for video footage saved by CMS Plus on another PC, you don't need to be there physically. Instead, you can access the CMS Plus from CMS PRO and search the footage you need and play remotely. This design effectively spreads the server work to each client and reduce the server loading.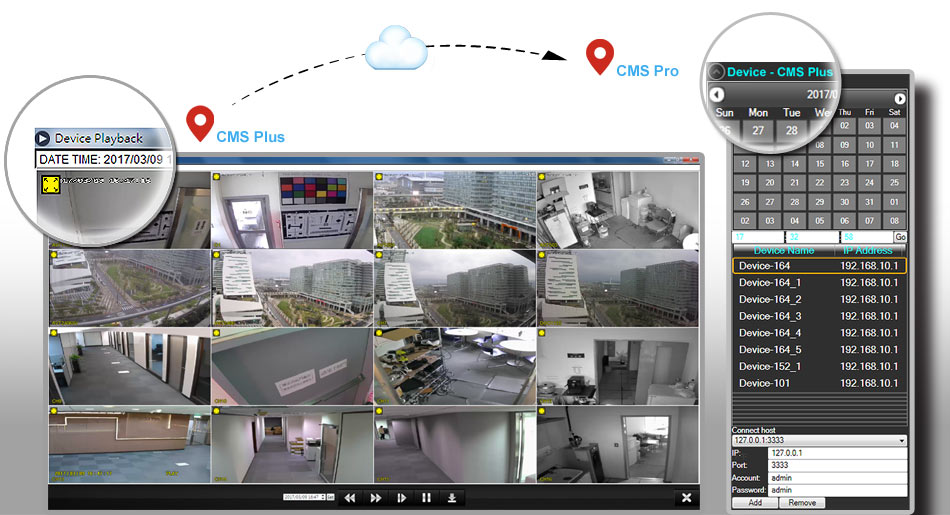 Copyright © 2017 AVTECH Corporation