Change
for the Better
New EagleEyes Officially Released


More Details
New Interface, New Experience

In 2016, we present you a new interface along with more user-friendly functions to bring you more enjoyable using experience.
Smart Management
My Favorites allows you to add channels from different devices to one folder as a new device. It becomes easier to access all channels you want to see in one video view.
EaZy Search

Video search becomes easier via the calendar view, allowing you to quickly find the date and time you want in one graphical interface. When you find the video you need, you can further select the time range to extract and save the footage to a cloud drive or in the iPhone (Media) , or send it by Email.
Media
All video snapshots and footages made on EagleEyes will be saved collectively to Media for quick access.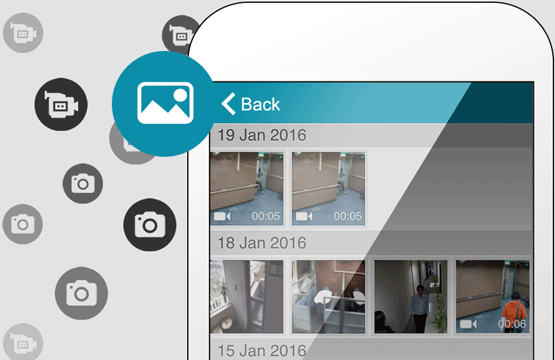 Live Record

During live view, you can manually click on the live record icon to record what is going on, and the footage will be saved to Media.
Nimble Connection, Agile Display
The connection process is one important part for surveillance system users in that it can be either annoying or pleasurable, and we choose the latter. This version employs better techniques and greatly shortens your awaiting time. There are improvements to users operation efficiency, bringing you with more enjoyable using experiences.