---
Ezum™ Motorized IP Camera
Easy Installation, Easy Inventory Control
---
DGM1104
DGM1105
DGM1304
DGM1306
2MP IR Dome IP Camera
2MP IR Bullet IP Camera
2MP IR Dome
Motorized IP Camera
2MP IR Bullet
Motorized IP Camera
Ezum™ Installation
The best advantage of the Ezum™ series is that all you need to do is
to finish camera installation and aim the camera at where it's
supposed to monitor. The focal length and focus adjustments could be
done remotely on Recorder with its user-friendly control icons

Smart Auto Focus

Night Vision Enhancement
The smart control of IR brightness could be done to provide
consistent night vision performance at any angle.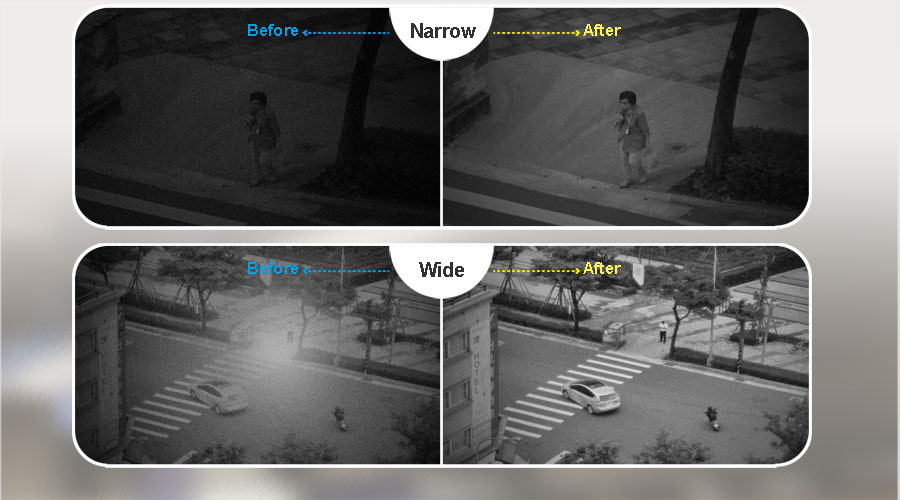 Easy Inventory Management



The Ezum™ series with the motorized
vari-focal lens design can not only replace traditional fixed lens and vari-focal lens cameras to save your inventory pressure of different cameras, but also simplify the adjustment of cameras. You don't need to be at where the camera is installed to adjust its focal length and focus; instead, you can use our Recorder or EagleEyes to do the adjustment remotely. It's very convenient.
---
WDR
Backlit Situation (WDR)
In the entrance, the contrast between light and shade is obvious, resulting low facial recognition efficiency. With WDR function, this camera series is suitable for overexposure and dark areas, increasing face recognize and decreasing overexposure. With WDR features, you will never obtain dark and blurred images.

Remote Surveillance
Remote access is available via mobile devices and PC. You can monitor anywhere and any time you want.
Mobile view on EagleEyes app: iOS® and Android™
PC management: Internet Explorer® and CMS-Lite

Copyright © 2016 AVTECH Corporation