---
New Playback UI Design

This DVR series is all capable of full-channel real-time recording to capture fluent images, and it's getting even easier to
search those videos with the new playback panel. All filter options are laid in one interface for you to quickly select and find
the time segment with recordings.


Click to see video


---
4K/2K Performance


To get superb image resolution and quality, this DVR series is compatible with 3MP / 5MP IP cameras and supports 3MP / 5MP video recording (30fps@3MP / 15fps@5MP).
---
Quadbrid Video Input

The DVR series accepts IP,TVI, Aualog HD and 960H video signals for up to 2MP (IP up to 5MP) live display and video recording. The video channels which supports IP cameras are four for AVZ404, and nine for AVZ408 and 416. It breaks the boundaries of different video systems and enhance the flexibility for system integration.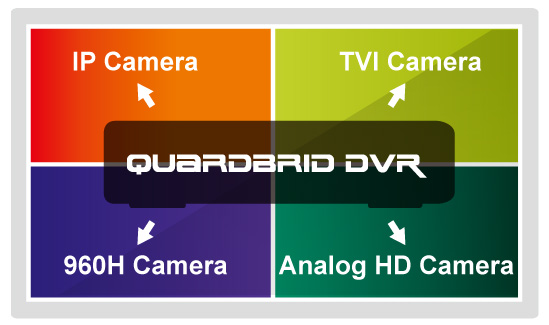 ---
Intuitive Ezum Icon Control
A series of function icons are especially designed for E

ZUM

camera series. They're located right on each channel for quick access and configuration, such as adjusting AGC, white balance or IR LED brightness.

ezum icon

---
Spot Monitor

In addition to the main display via the HDMI output, you can also assign a secondary display to show live view, call monitor or event monitor via the VGA or composite output.


Live view:Specify how many channels to display.
Call monitor:Set the sequence time and display each channel one by one.
Event monitor:Display only when an event occurs. You can configure how many more seconds you'd like to see before and after the event, helping you to see how the whole event starts and ends.



Click to see video
---
Easy Remote Surveillance

EaZy Networking is supported to quickly connect this DVR to the internet (P2P), and you're able to see live view from Internet Explorer, PC CMS software and the mobile app EagleEyes.

You can also share the access right of this DVR to your friends or colleagues and configure different access level for each of them.

EaZy Networking


Buddy Sharing
---
Push Video
Push Video is supported to send an event notifcation to your mobile device within five seconds everytime when an alarm event occurs, and meanwhile, EagleEyes, our mobile surveillance app will be activated automatically for remote video playback.



---
CMS - Lite / Plus / Professional
CMS-Lite (24CH free software), CMS-Plus (64CH paid software) and CMS-Professional (96CH paid software), are exclusively designed for monitoring multiple spots remotely. Common applications are for chain stores and branch offices. Users can easily use functions such as live view, playback and backup with this software installed on a laptop / PC. For advanced central control application, AVTECH provides you with 96CH CMS Pro. What's more, there are 16CH EagleEyesHD and 4CH EagleEyes for remote surveillance through tablets and mobile phones.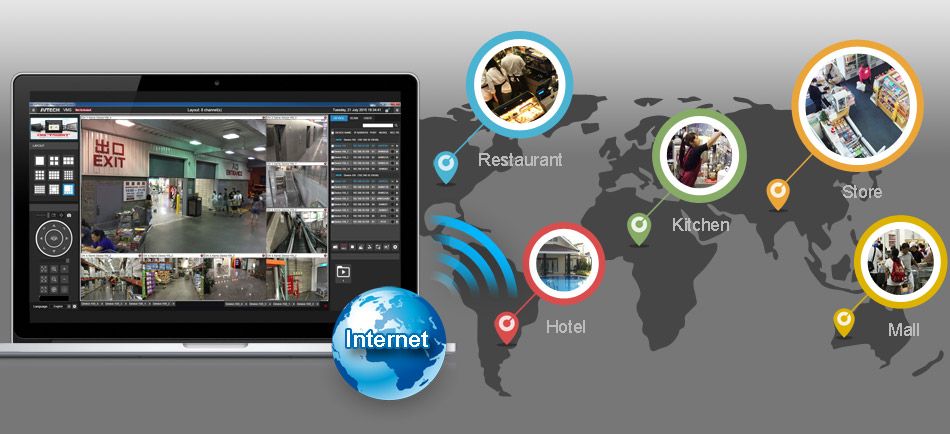 ---
Recommended

Motorized Camera Series

DGC1306
DGC1304
AVT2406
10bay Disk Array

TVI Repeater
AVX992
AVX997(with RAID5)
AVX921L
Copyright © 2017 AVTECH Corporation