Precise Detection & Instant Notification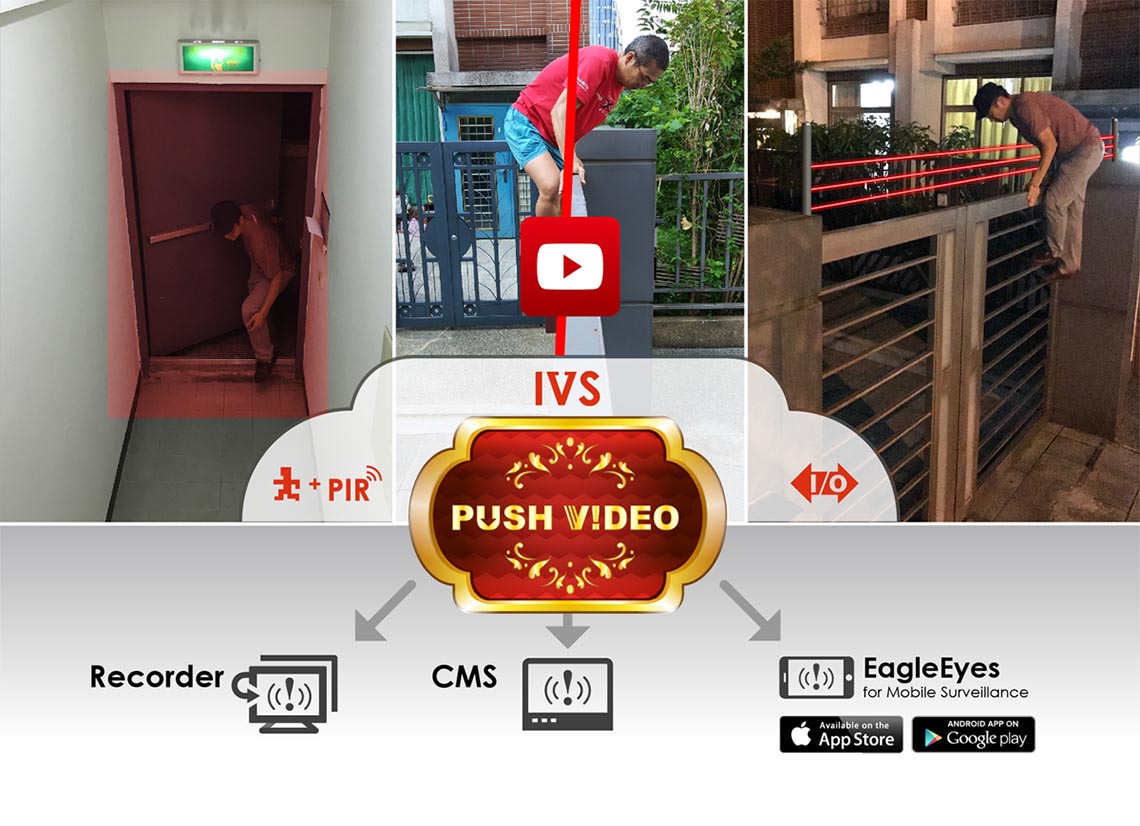 When an event occurs, you'll get notified immediately to see video playback with pre-/post-alarm images. Push Video brings important moments back.
Push Video - EagleEyes
Get notified and take actions
When Push Video is enabled on EagleEyes, you don't need to worry about missing any important moment. Just a slide when you get notified, and you'll be able to take control of everything.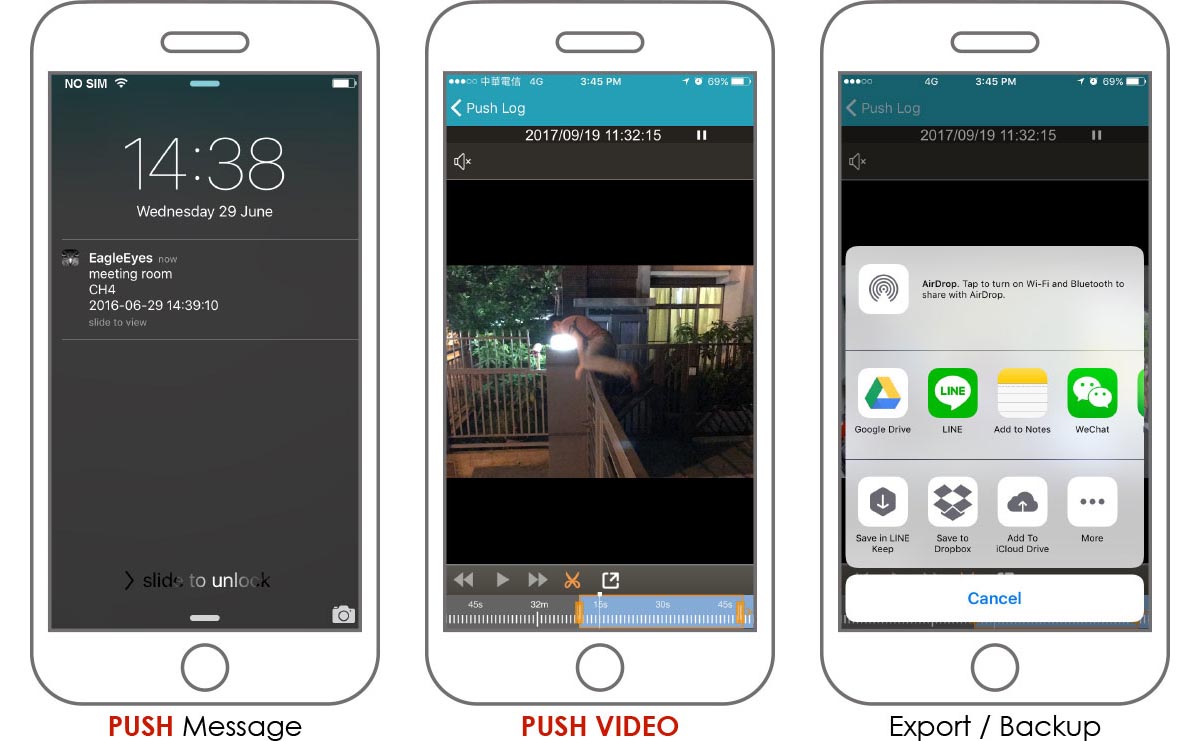 Push Video - CMS
Event management & backup
You can check every event log in CMS, and get to know where it took place on e-Map. You can also know the current status of each monitored device and take actions immediately when any abnormal event occurs.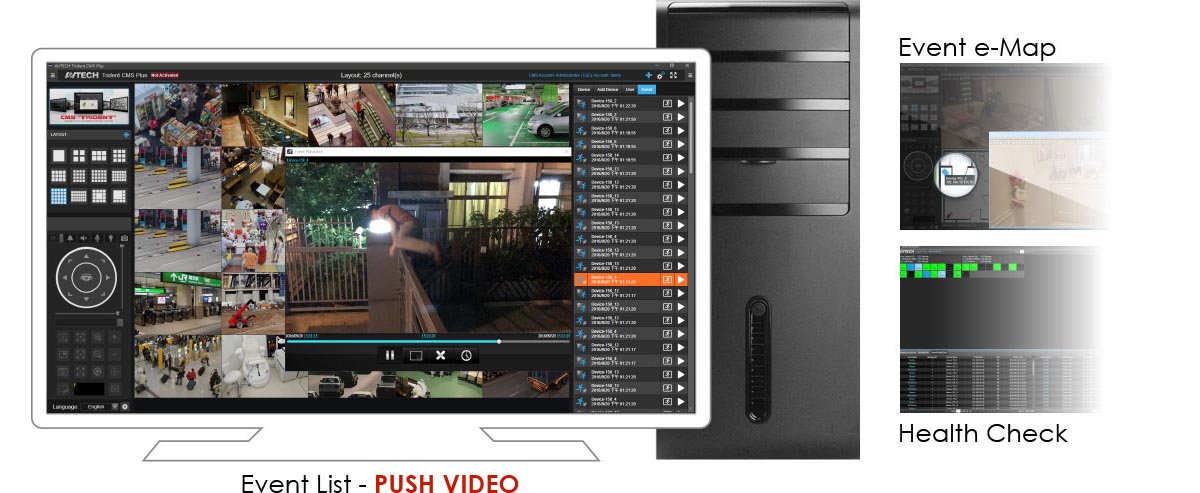 Push Video - Recorder
Efficient management of petrol personnel
There's an event list on the right pane of the live display to show all the event logs and their corresponding icons for you to recognize the time and event type quickly. The most recent event log will be flashing to catch your attention. Click the log and you can see the event preview. You can also configure a secondary monitor to show event videos only when an event occurs.

Contact Us
Choose the service you need and we'll contact you asap.
Tell us your comments about AVTECH products to make them better.
Seek for partnership to have a win-win cooperation in your local market.